Home /
Strava App: Run & Walking Free For Android Download
Varies with device
Strava is a popular application and online platform that is designed for athletes and fitness enthusiasts. It allows users to track and analyze their athletic activities such as running, cycling, and swimming.
Description
Strava is a popular application and online platform that is designed for athletes and fitness enthusiasts. It allows users to track and analyze their athletic activities such as running, cycling, and swimming. The app uses GPS and other sensors to record the distance, pace, speed, elevation, and other metrics of the activity. Strava also provides features like live tracking, segments, challenges, and social networking, allowing users to connect and compete with friends and other athletes. The app is available for both iOS and Android devices and has a strong user community with millions of athletes worldwide.
How Strava app works
When using the Strava app, users can start tracking their activity simply by tapping the "Record" button. The app then uses the GPS on the user's mobile device to track the route and collect data such as distance, time, and elevation. These metrics are displayed in real-time on the user's screen, allowing them to monitor their performance while exercising. Once the activity is complete, the data is saved and can be reviewed in detail on the user's profile. Strava App also allows users to connect with other athletes, join clubs, and participate in challenges and virtual races to stay motivated and engaged in their fitness journey.
In conclusion, Strava App is a powerful tool for athletes and fitness enthusiasts looking to track, analyze, and share their athletic activities. Whether you are a beginner or a professional, the app's features and community can provide motivation and support to help you achieve your fitness goals.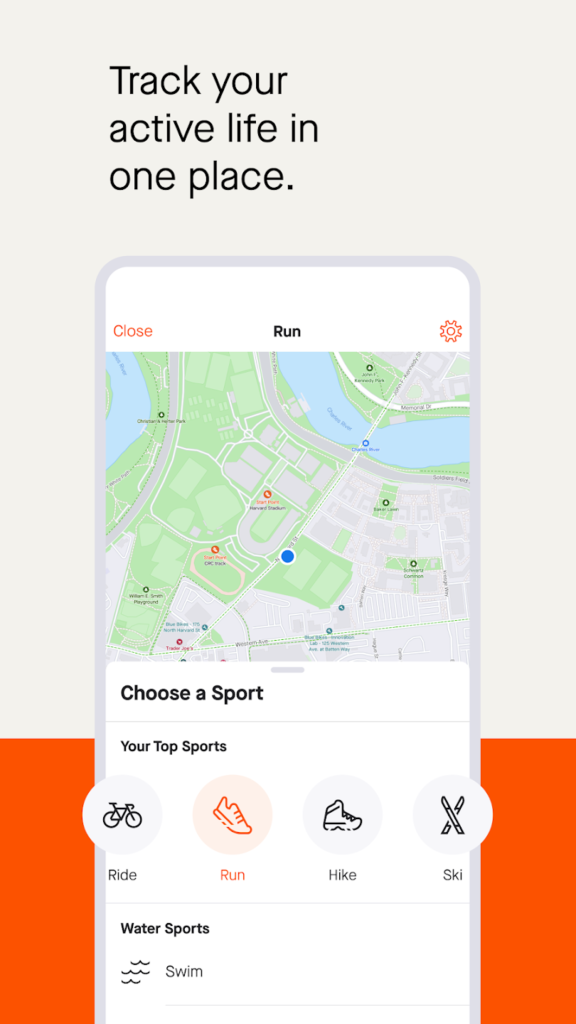 Strava Premium
Strava is a popular fitness tracking app that allows users to track various activities such as running, cycling, and swimming. While the basic version of the app is free to use, Strava App also offers a premium membership for those looking for additional features and benefits.
Benefits of Strava Premium membership
With a Strava Premium membership, users gain access to a range of exclusive features and benefits that enhance their fitness tracking experience. Some of the notable benefits include:
Training Plans: Premium members have access to personalized training plans designed by professional coaches to help them achieve their fitness goals more effectively.
Beacon: This feature provides peace of mind to users by allowing them to share their real-time location with select contacts, ensuring safety during outdoor activities.
Advanced Analysis: Premium members can go beyond basic stats and dive deeper into their workout data, including power analysis, heart rate analysis, and segment comparisons.
Leaderboard Filtering: Users can filter the leaderboard to compare their performance with other athletes in their age and weight categories.
Comparison of Strava Free and Premium features
Here's a comparison of the features available in the free and premium versions of the Strava app:
| Feature | Strava Free | Strava Premium |
| --- | --- | --- |
| Activity Tracking | Basic | Advanced |
| Workout Analysis | Basic | Advanced |
| Training Plans | N/A | Available |
| Beacon | N/A | Available |
| Live Segments | Limited | Unlimited |
| Leaderboard | Limited | Enhanced Filtering |
While the free version of Strava app offers a solid basic experience for casual users, the premium membership takes it to the next level with advanced features and benefits designed for more dedicated athletes. The decision to upgrade to Strava Premium ultimately depends on individual fitness goals and preferences.
Strava Segments
What are Strava Segments?
Strava Segments are a popular feature of the Strava app that allows athletes to compete against one another on specific sections of a route. These segments can be any length, from a short sprint to a long climb, and are created by users or automatically generated by Strava using GPS data. Athletes can view and compare their times with others who have completed the same segment, creating a competitive and motivating environment.
How to create and participate in Strava Segments
Creating a Strava Segment is straightforward. You can simply select a section of a route you have recorded on the app and designate it as a segment. Once created, other athletes can participate in the segment by running, cycling, or swimming through it. Users can view the leaderboard and see how their performance compares to others on the same segment. This feature adds an element of friendly competition and can be used to challenge yourself and others to improve performance.
Segments are a fun and motivating feature of the Strava app that can enhance the enjoyment of training and provide an extra incentive to push harder. Whether you're a competitive athlete or simply looking for ways to stay motivated with your fitness goals, Strava App Segments are definitely worth exploring.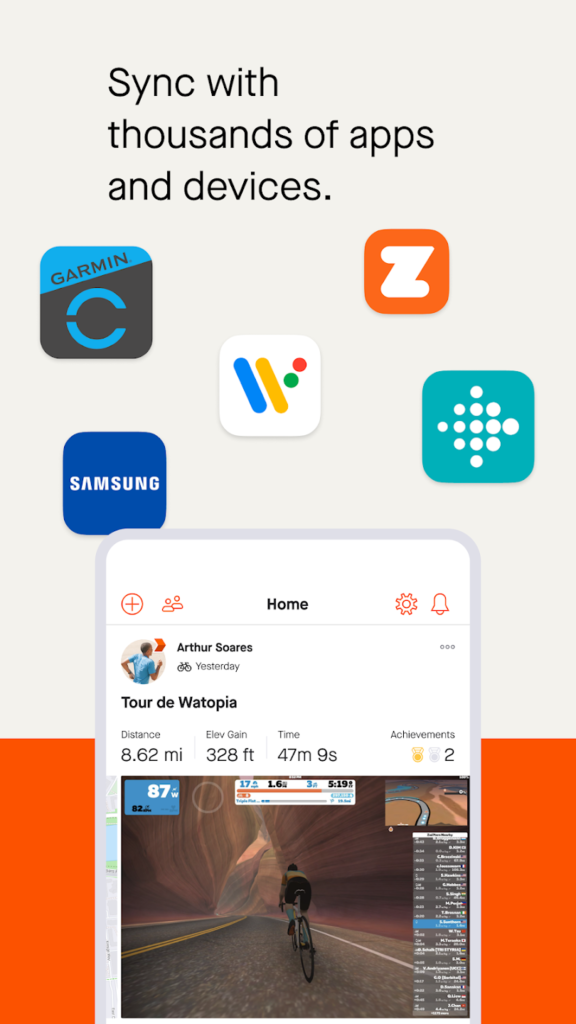 Strava Routes
Creating and sharing routes on Strava App
Strava is a popular fitness app that allows users to track and record their activities, such as running, cycling, and swimming. One of the standout features of Strava is the ability to create and share routes with other users. Whether you are looking for new running trails in your area or want to discover popular cycling routes, Strava Routes has you covered.
Creating a route on Strava is easy. Simply open the app, tap on the "Routes" tab, and select "Create Route." From there, you can map out your route by dragging and dropping waypoints on the interactive map. Strava will calculate the distance, elevation, and estimated time for the route based on the chosen waypoints.
Once you have created a route, you can share it with your Strava followers or the Strava community. This is a great way to showcase your favorite paths or discover new routes recommended by other users. It allows you to connect with like-minded individuals who share your love for outdoor activities and exploration.
Using Strava Routes for navigation and training
In addition to creating and sharing routes, Strava Routes can also serve as a valuable tool for navigation and training. With turn-by-turn directions, you can confidently navigate through unfamiliar areas without worrying about getting lost. The app will provide real-time guidance on where to go next, ensuring a smooth and enjoyable experience.
Furthermore, Strava Routes can be an excellent resource for training. If you are preparing for a race or simply want to improve your performance, you can search for routes that match your specific goals and preferences. For example, you can find hilly routes to challenge your uphill running or flat routes for a speed-focused workout.
By using Strava Routes for navigation and training, you can take your fitness journey to the next level. It provides endless opportunities for exploration and growth, whether you are a beginner or an experienced athlete.
Overall, Strava Routes is a powerful feature of the Strava app that allows users to create, share, navigate, and train with routes. It enhances the overall user experience, encouraging outdoor enthusiasts to connect, explore, and push their limits. So, if you haven't already, give Strava a try and start discovering new routes today.
Disclaimer:
Download links, if any, attached to this article do not belong to our site, but rather to another site. We only provide explanations and links, if any, because we are bound by the Millennium Copyright Act.
You can also see about: Espacio Apk Download For Android Latest – Apkon.store.
What's new
We're bringing you 2 updates to power your summer! First, we've updated the basemap of our Maps to be more accurate so you can plan your next adventure with confidence. Second, we're making it even easier to invite your friends to your favorite clubs with QR codes that let you scan to invite. Enjoy!